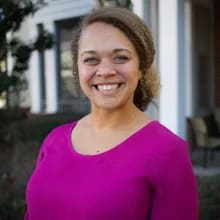 Community Manager
Justina began her HHHunt career in September 2015 as a Leasing Consultant at Abberly West Ashley, and served as Assistant Community Manager until her promotion to Community Manager in November 2020. Justina's desire for a warmer climate and regular beach access drew her to Charleston, and Abberly West Ashley was the perfect career opportunity to meet her goal of work-life balance. In her spare time, Justina enjoys camping, hiking, photography and spending time with her husband and two sons.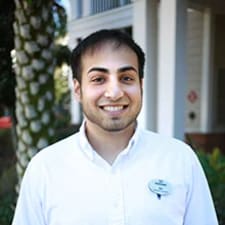 Assistant Community Manager
Eli grew up in Glendale, AZ and graduated from the University of South Carolina Beaufort in 2016 with a bachelor's degree in Marketing. He began his career with HHHunt in May 2014 and joined the Abberly West Ashley team in August 2017. When he's not working, Eli enjoys spending time with his wife, Hailey, playing video games, and playing with their two dogs, Jaxon and Harley.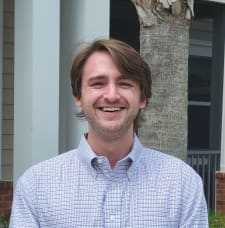 Leasing Consultant
Benjamin joined the Abberly West Ashley Team in June 2022 and quickly established a reputation of being eager, energetic, and highly motivated. With his friendly smile, southern accent and genuine desire to help others, Benjamin understands the importance of making prospective residents feel comfortable and keeping them up to date throughout the entire process. Benjamin lives in Charleston, South Carolina, with his girlfriend Mary, and their two cats Tamale and Eliot. If he's not playing golf, volunteering as a recreational soccer coach, or trying out a new recipe in the kitchen, you can find him exploring the city or soaking up the sun at Folly Beach.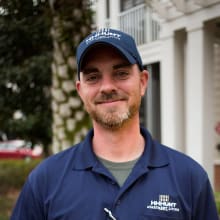 Service Manager
Brian joined the HHHunt family in November 2017. Prior to becoming part of the Abberly West Ashley Team he worked in the auto industry for 20 years. Brian loves helping people and is always happy to save the day when something goes awry. He holds certifications in HVAC, is a Certified Pool Operator and a certified firearms instructor. In his spare time Brian enjoys good food, hiking, survival preparation, and spending time with his dog, Rex.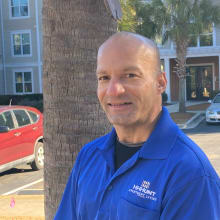 Service Technician
Johnny joined the Abberly West Ashley Team in November 2022. He has a background in historical restoration, masonry, and residential plumbing. He is passionate about providing quality, consistent service for our residents and team members. In his personal time Johnny enjoys cycling and collecting diecast cars.
We are looking for a genuine, motivated, and driven team member to join our Apartment Living team as a Service Technician. Click here to learn more about this great opportunity!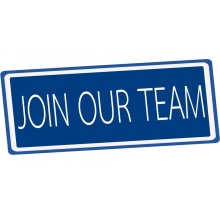 Testimonials
Staff is wonderful on all levels, response to requests, variety of interactions with us, kindness, cleanliness, beauty of property and I could go on.
I have moved to Charleston 3 times over the years and each time I come to Abberly for a place to live. Even if it means putting myself on the wait list for availability.
I referred a friend to Abberly and have another friend moving there soon. Love the neighborhood.
It is the staff that is spectacular - always there when you have a question, a problem or a need.
The Staff is beyond amazing. So professional and their kindness exceeds any apartment complex staff I've ever come across.
As always maintenance people here are great and very professional especially Brian.
Maintenance issues are always quickly resolved by a competent courteous crew.
Maintenance here is top notch, as is the Office Staff. Wouldn't want to live anywhere else.
I was blown away by the speed with which maintenance responded to my issue. It was almost unbelievable, but extremely welcomed.
The professionalism, responsiveness, and friendliness of the staff is unmatched.
This is a quiet, secure and well cared for apartment community that is made even better by the polite & professional management and office staff.
Best Apartments to live at in Charleston. Top notch living and the staff is great!
Definitely would recommend living here!! We loved Abberly!!
The level of dedication by the team has completely impressed us.
The maintenance team is INCREDIBLE and extremely professional. Marty and his team keep the complex running smoothly, and clean/organized.